After many years as working engineers, we're trying something different now that we're retired. We've been married for almost 11 years now -- in our 60s back then, so we knew what we were getting into.
The handcrafted jewelry you see on this site were all made with love in our studio at home. I "play" with all the beads and stones and John takes the fabulous pictures. Walter even helps when he's in the mood.
But now we have an addition to our feline family -- Tiny!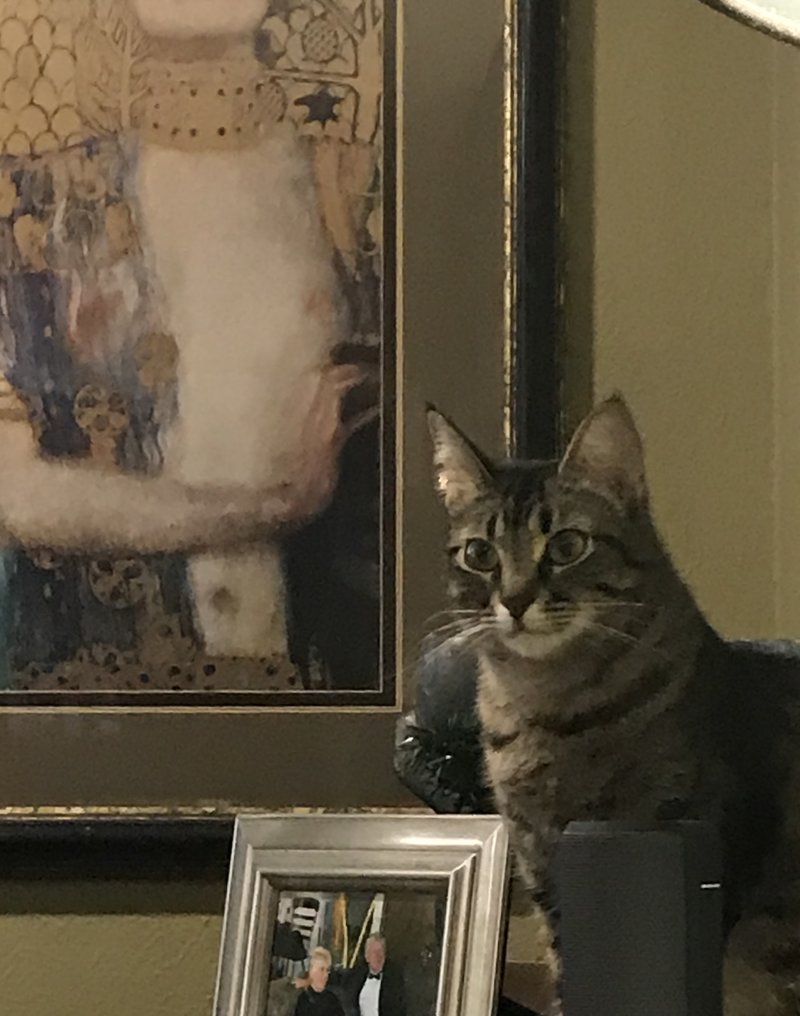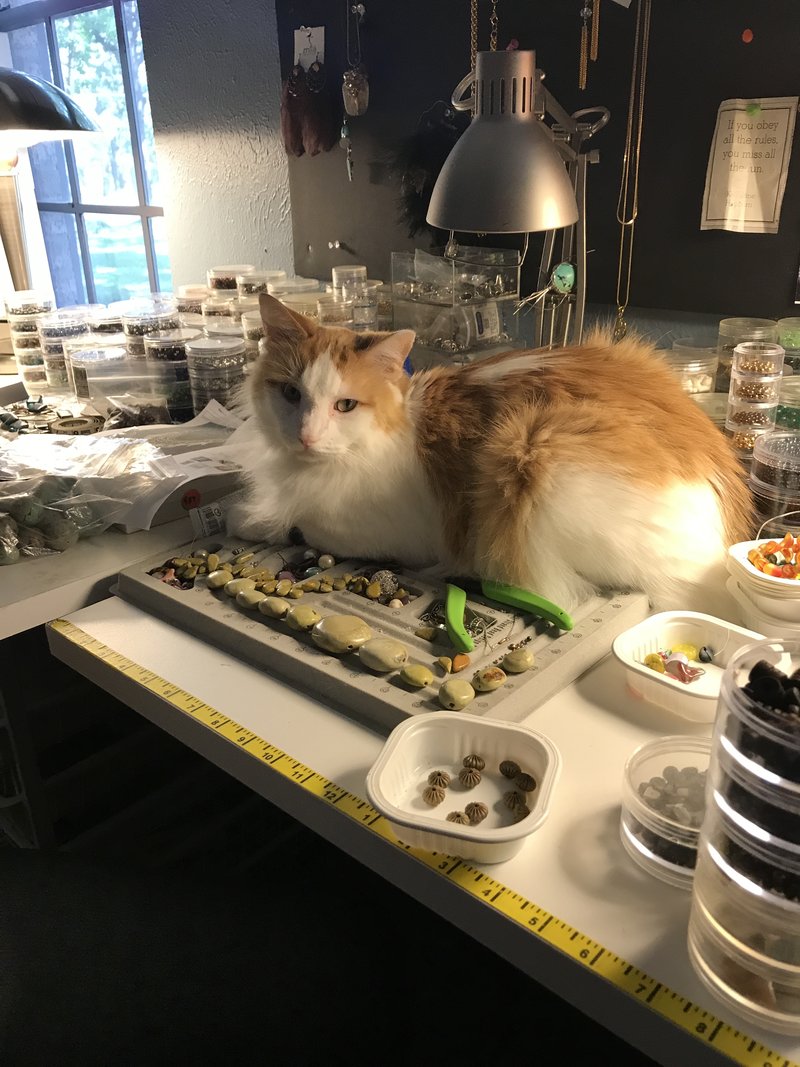 We now live in Mansfield, Texas with Walter, our assistant.
The wonderful photography shown throughout the site is thanks to John Grafe, husband and artist extraordinaire.

Many of the product descriptions were written by Ann Elizabeth Ford (AEF), John's #1 daughter.
Want to know even more? Go to blog.gibsongrafe.com
Check out our book "Tales of Tesuque" available at Amazon. It's a fun read.